Los Patios de Valderrama in Sotogrande, a heaven for peace lovers (and golf)
Los Patios de Valderrama is a hidden gem located in the center of Sotogrande, an opulent vacation town on the Costa del Sol in Southern Spain. This secluded hideaway is the ideal place for people looking to get away from the hustle and bustle of everyday life and enjoy world-class golf courses and breathtaking natural surroundings that will take your breath away.
However, Los Patios de Valderrama is more than a simple vacation spot. Even the most discriminating traveler is sure to be delighted and enthralled by this way of life and experience. You'll be welcomed by luscious green landscapes, exquisitely landscaped gardens brimming with a variety of Mediterranean flora, and breathtaking views of the Mediterranean Sea and the surrounding hills as soon as you arrive.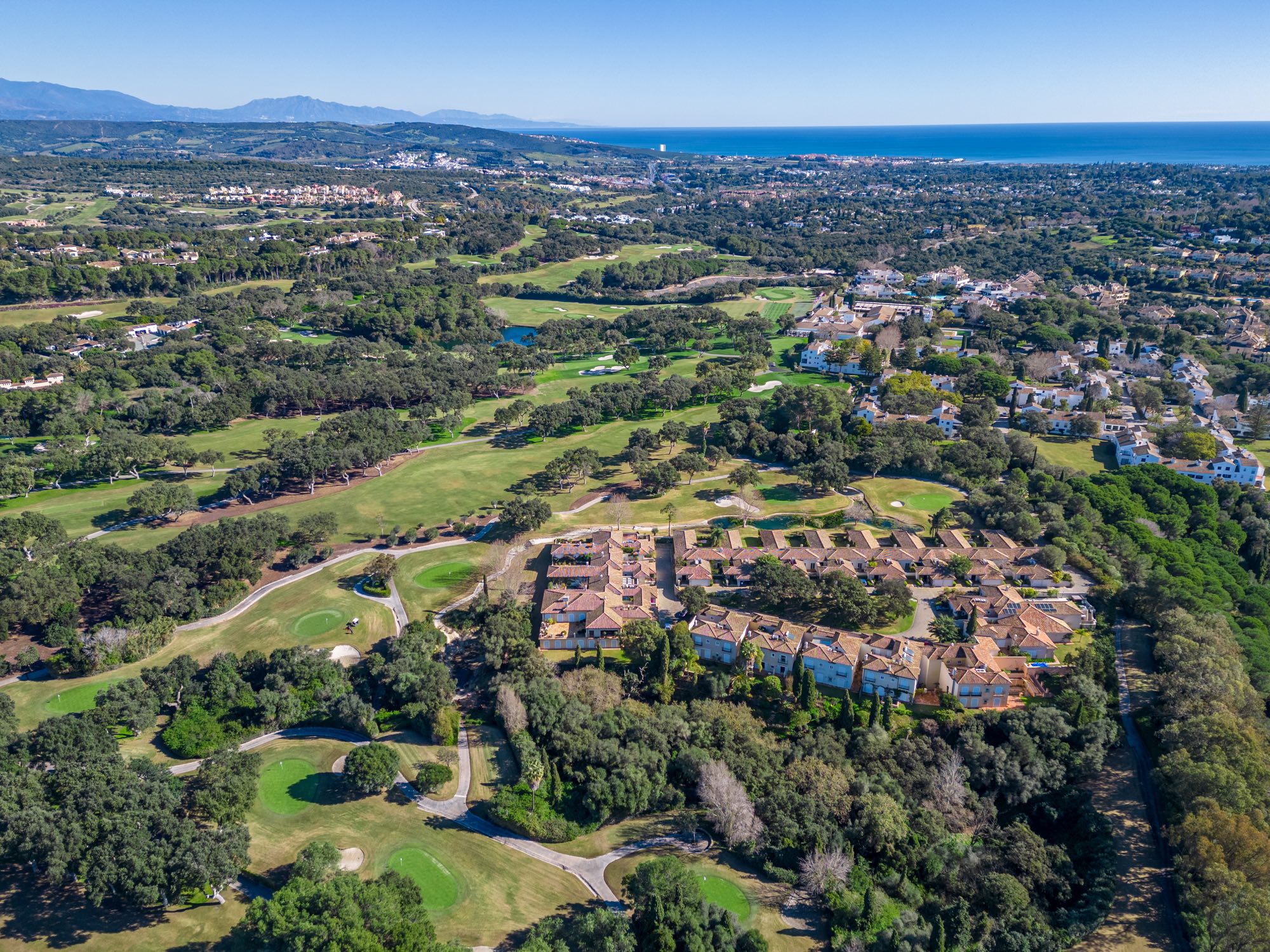 You'll see that Los Patios de Valderrama is much more than just a place to visit when you take in the surroundings. It's a way of living, a way of being, created to offer a sanctuary of calm and relaxation that will undoubtedly revitalize your mind, body, and spirit.
Los Patios de Valderrama is the ideal vacation spot for golfers. The renowned Valderrama Golf Club, regarded as one of the world's top golf courses, is situated next to the resort. The 1997 Ryder Cup and the Volvo Masters were two of the many international golf competitions that the club has held.
Other top-notch golf facilities in the region include Real Club de Golf Sotogrande, La Reserva Golf Club, and Almenara Golf Club in addition to Valderrama Golf Club. With breathtaking scenery and difficult holes, each of these golf courses offers a distinctive golfing experience.
The golf courses at Sotogrande are renowned for their flawless greens, difficult designs, and breathtaking natural scenery. There is a golf course in Sotogrande that will suit your demands, whether you are an expert or a novice.
The sense of community offered by Los Patios de Valderrama, though, may be its best feature. A vibrant and diverse community of like-minded people who are passionate about golf, nature, and the better things in life call the resort home.